Deep | Tribal | Afrohouse Raw & Unfiltered
The Sound Of Afro House
Offering Got Soul Online Weekender (WMC Edition)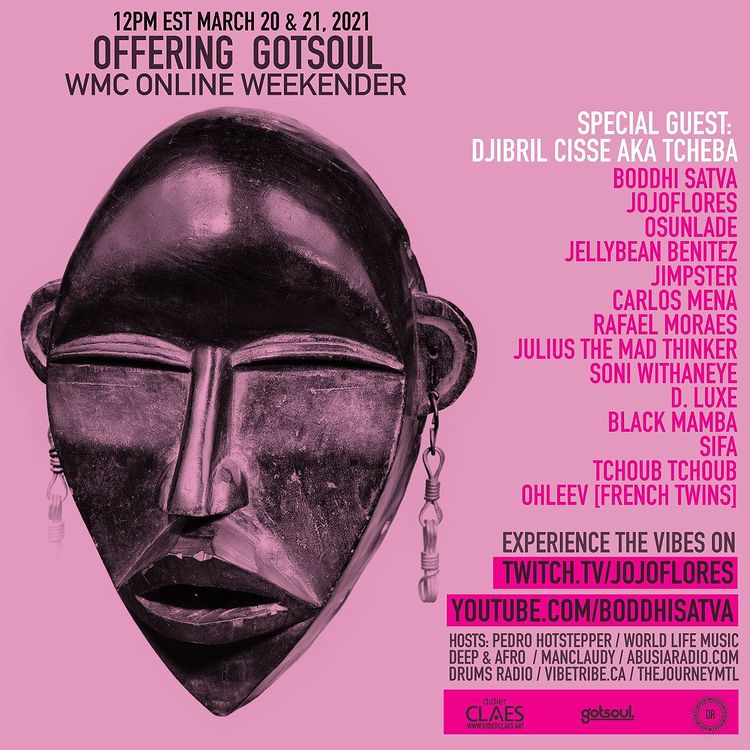 The first online weekender was a resounding success, get ready for #OfferingGotsoul PT2
Since there won't be a Miami winter music conference. March 20 & 21, 2021 Offering Records and GotSoul curate a massive WMC line up for part 2 of the online Offering Gotsoul weekender.  This the WMC edition is stacked full with your favourite dj from around the globe.  The live stream will be available on
@twitch .tv/jojoflores | @youtube .com/boddhisatva
Upcoming Events
click on flyer to purchase event tickets





No upcoming events. Check back soon.
Let's connect, follow @theafrohouseparty & subscribe for more info
Live streamed Events
Duo Tommy Gustav & Stefan Lyczewski for Spiritual radio show
Videos
This is the way we…Afro House Party
Drums Radio presents
Botswanan duo Team Distant, recorded live in London.
All hail the Haitian queen!!  Sabine Blazin' recorded live in London.